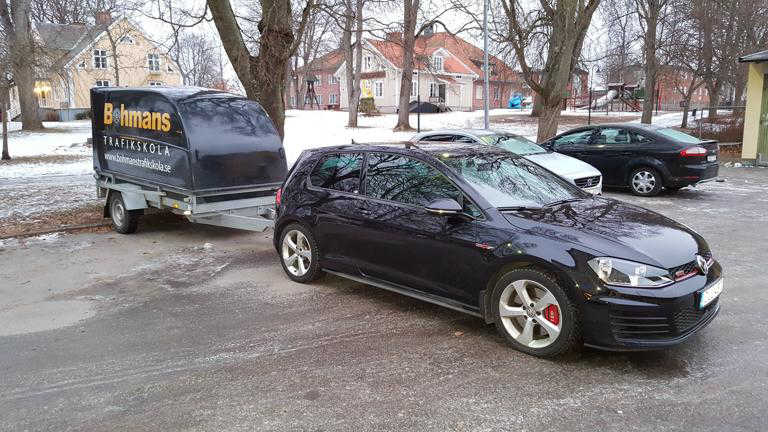 Welcome to us to either take an extended B (B96) or BE. We use a manoeuvrable and powerful Golf GTI and an easily operated Sävsjö Trailer.
Most people who need a B96 permission takes about 2 lessons on average.
Most people who need a BE permission takes about 2-4 classes on average.
If you do the driving test for the extended B-permission (Code 96) in an automatic car after July 1, 2017, your new driver's license will be issued with a Code 78 (automatic) condition. This means that you are only allowed to drive cars with automatic transmission when the vehicle combination requires extended B-permission.
Verify that you meet these requirements from Transport Styrelsen
Get a vision test report. Form can be found here.
Pay the application fee. More information can be found here.
Apply for a driving permit. Online application.
Book your first lesson.
We will contact you by post or email and we will agree on the date for the course.